Leading Industrial Gas Suppliers in Orlando!
For 20 years, Liquid O2 Transfills has been one of the best Industrial Gas Suppliers in Orlando providing gas services to South Florida and now expanding North into Orlando. With our expansion, customers can expect the same big business safety, reassurance, and attention to detail with small business customer service.  The healthcare industry is complicated enough.  We are here to simplify your gas supply needs. Scheduling deliveries through our portal system is easier than ever. We guarantee next-day delivery on orders placed before 4 pm and provide same-day delivery services for emergency cases (an on-call fee may apply).
OSHA & FDA ACCREDITATION
Liquid O2 Transfills is licensed by the State of Florida in oxygen and medical gases.
View Our Licenses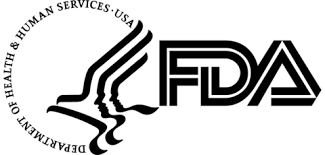 OUR MISSION
To provide optimal service as a gas supplier to Central and South Florida.
Liquid O2 Transfills aims to provide quality, reliable and dependable service in an industry where emergencies and inconveniences occur. Our plan is to meet the demand of gas supply at the intersection of innovation and affordability. Our services are to be convenient, appropriate, and above the standard because our client's success translates to better patient care which translates further into our success.
OUR VISION
Our expansion to Orlando comes from our customer's demand for growth further North and we have been excited to meet their needs, offering the same high-quality service we've been providing South Florida for the past 20 years. Our plan is to provide better healthcare services throughout the Southeastern United States.
OUR VALUES
Our core values BUILD on our work culture
BETTER: In an ever-changing industry, we aspire to bring improvements in our service through advancements involving data analysis and technology to better serve our customers.
UNDERSTANDING: We promise to communicate effectively with each customer to not only fill the needs as a supplier, but also build a relationship to grow symbiotically.
INTEGRITY: We implement management and reporting practices to gauge our efforts on our company standards and principles.
LOYALTY: The most important aspect in building a strong foundation for a relationship with our employees, partners, and customers. Through mutual trust, we are better able to address problems and achieve goals.
DEPENDABLE: Our 20-year journey as a company has cultivated a reputation for reliability. We resolute in providing above standard service that customers can count on.